Environmental considerations on the right-of-way
Prior to construction, TC Energy secures rights to strips of land called rights-of-way. They are approximately 45 metres wide to construct the pipeline and approximately 32 metres wide for the operating life of the pipeline. Once Coastal GasLink is in operation, vegetation will be managed over about 10 metres across the pipeline, to keep the area above it clear of trees, branches and invasive plants or weeds. The pipeline will be underground, except at valve sites and compressor stations.
We'll conserve topsoil on agricultural land, to maintain land capability. While we maintain right-of-way easement for the life of the project, we work with landowners to address any concerns caused by pipeline activities.


Did you know? TC Energy's environmental practices have been internationally recognized for:
Being one of the first companies to apply horizontal directional drilling versus open cut for larger river crossings.
Pioneering the use of innovative winter construction techniques through short grass prairie ecosystems to ensure minimal impacts.
Investing significantly in the preservation and enhancement of endangered species habitats.
Adopting and developing new technology to make our pipelines more energy efficient and reduce greenhouse gas emissions.
Applying mobile compressors to reduce methane emissions during maintenance programs.
Fisheries and aquatics
Fisheries biologists and field technicians collect information related to species composition and their habitats. Baseline conditions help determine the corridor design and layout, as well as best crossing locations, crossing method and timing for construction.


Wildlife
Wildlife biologists conduct surveys of wildlife found in the vicinity of the project, including species at risk and wildlife habitat. Data is collected about nesting birds, fur bearers, mammals, waterfowl areas, reptiles and amphibians.


Soil
Surveys are conducted on agricultural lands to document baseline soil conditions and to help set soil-handling measures. Crews collect data on characteristics such as salt content, particle size and organic matter. Soils are categorized according to the Canadian System of Soil Classification.


Vegetation and wetlands
Vegetation and wetland specialists conduct surveys to identify wetland areas, vegetation types, rare plant populations and ecological communities. Forestry specialists undertake a timber assessment to estimate the amount of total and sellable timber.
Archaeology
To comply with the B.C. Heritage Conservation Act, an Archaeological Impact Assessment will be conducted to evaluate the potential for heritage resources (e.g., archaeological artifacts) along the Project study corridor and assess any potential effects from construction. This helps in designing, planning and implementing measures to avoid or mitigate potential effects on heritage resources.


Hydrology and hydrogeology
Hydrologists collect detailed data on all bodies of water, such as channel geometry, flow rates, temperatures, turbidity and pH levels. Hydrogeology is the study of the movement or flow distribution and quality of groundwater.


Terrain
Terrain types, terrain features, geological features and ecosystem types are identified. Preliminary surveys are conducted from the air, followed by detailed studies by ground crews.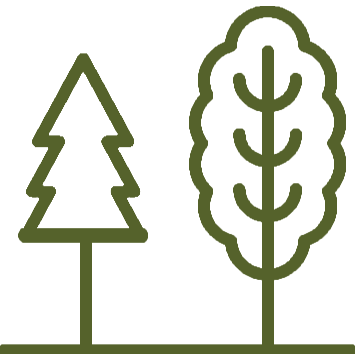 Timber assessment
The purpose of this program is to scale and assess timber volumes in the proposed pipeline corridor to support regulatory permit applications and to develop construction clearing and timber salvage plans